Planning Your Coach Marketing Funnel

One of the most successful coach marketing plans involves the use of a marketing funnel. This system directs your potential customers through a series of steps, each step helping them make the decision to move on to the next. Eventually, this leads to sales.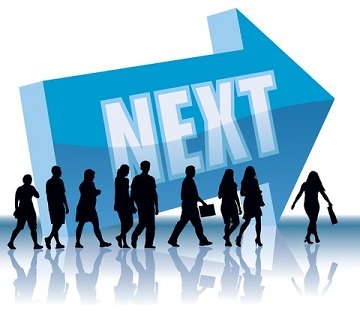 To get your coaching business off the ground, you need customers. You need what salespeople call "leads."
You need people who will take a look at what you have to offer, and that will be enticed to take action and move through your marketing funnel.
From the initial moment when you get a lead's name and email address until the time they purchase your coaching services, everything must be done in line.
One of the most useful features of the marketing funnel is that you won't solely generate revenue from coaching.

Instead, at various stages of your funnel, you will be able to offer products and services relative to your target market that create multiple streams of income. One offer leads into the next, and then the next, and so on.
Typically, you're going to start with a free and/or inexpensive product. From there, you'll start introducing higher-end products and services.
Adding an offer for additional or higher-quality products is known as "upselling," and is very useful when you have a buyer that's highly interested. For those potential buyers on the edge, you can offer something that costs less – known as "downselling."
You can do all of this through your website.
A marketing funnel gets people to look at what you have to offer, shows them how you can help, gives them something free or inexpensive, and then leads to a closing - in an orderly manner.
There are essentially four steps in this process :-
STEP 1 - Attracting Prospects

Your Step 1 Goal: Converting people into email subscribers.
If you're creating an online coach marketing plan, there are a number of ways you can do this, most of which revolve either around paying for it or creating content :-
Paid Leads. Using pay-per-click advertising, Facebook ads or any other paid advertising, your potential clients will fill in a lead capture page that takes them to a free offer. Understand that this can be costly, which can be a challenge for a new coaching business. Also, when you stop paying for ads, the leads stop coming in.
Content Generation. You can bring in free leads by creating information. Write articles and blog posts. Create interesting videos. Set up a podcast. Use social media. All of these options should include an opt-in form that takes the prospect to your free offer.
You can automate some of this process with an autoresponder. It will collect your prospects' names and email addresses, creating a unique email list for you. When the prospect enters their details, the autoresponder will send them to the offer from your landing page, such as a teleseminar, free report or audio or video file. They get something free and immediate, just for providing their details.
The key here is that you deliver what you promise, otherwise, the prospect will never make it any further in your funnel.
You may opt to start your online coach marketing plan without an email list, too. You might go for a social media strategy that incorporates Facebook, LinkedIn, Pinterest and Twitter, or you might prefer to get contacts through networking with online friends.
In the offline world, things can be a bit tricky. You need to know where to look to find those prospective clients. Figure out where those prospects are likely to be, and go there.
If your potential clients are students, attend meetings or offer to speak at high schools and universities.
For business clients, offer a free seminar at a company.  Go to your local Chamber of Commerce meetings to connect with businesspeople prospects. Attend business luncheons and/or breakfasts.
If your niche is parents, go to baby clubs or join the local PTA. You might even run for school board.
Consider writing a column and submitting it to your local newspaper or to a specialized magazine your audience is likely to read. Attend trade shows and conventions where you can connect with a large number of prospective clients.
STEP 2 - The Front End
Your Step 2 Goal: Deliver your free gift and make your first selling proposition.
This should be designed to offset the time you've spent with your marketing so far, as well as any costs incurred for paid advertising.
Here, you've captured a lead and channeled that lead into a free offer. The lead is now part of your email list, and will start to receive your email newsletters and offers.

What you're offering for free is essential to your success. It has to be something of real value. In a coaching marketing plan, it really makes sense to offer a free coaching session. This is essential: the more sessions your customers book, the greater probability that some of them will want to continue working with you and therefore hire you. You're creating demand. And, as demand grows for your sessions, so will the rates you can charge.
Offering free coaching sessions can be time-consuming, but they will dramatically boost your conversion rates. Make sure you give your email address and contact number so the prospect will know how to get in touch with you to set an appointment.
Undeniably, you are not obliged to offer a free coaching session. You can make your free offer in any format, as long as your prospects see it as helpful.  Aim to create real value and give it away.
In this scenario, you can again put an autoresponder to work. Create a short series of tips or strategies related to your niche and have one delivered every day for a week, for instance.
It's also important to let your prospects know you up front – usually by using a picture of yourself – so they'll know that they're dealing with a genuine person.
Give away a lot up front - your prospects will become engaged. This makes it easier to develop a real relationship that will naturally lead them to purchase your coaching services.
After you've given away that free offer, you can put up your first offer for sale.  At this stage, you're going to offer a product or service with a low price point. This might be an instructional guide, an audio program via MP3 or CD, a DVD or web video-based home study course, or even a teleseminar.
For this item, you can give a deep discount to entice them to buy. For example, you might sell a DVD study course for $47 instead of the regular price of $197.  This shows goodwill from your side whilst feeling they're making a bargain from their side.

STEP 3 - The Back End
Your Step 3 Goal: Entice customers to hire you for your coaching services - your main source of income.

You've worked hard on the first two steps so you can generate sales at this point.
This is the time wherein you offer your services. You're going to tell your client how they can benefit from you for individual coaching, group coaching sessions or your membership subscription program.
How you market your coaching services at this point depends a lot on the type of service you offer.
For individual coaching, you ideally speak directly with the customer. This could be in person, via telephone or through an online medium such as Skype. By making this process personal, you're more likely to make the sale.

You can do the same for group coaching, but it's a bit trickier because you don't want to spend as much time on each individual as you do with individual coaching. One way to do this is to bring your prospects together for an in-person meeting or even a web chat. Tools like Skype and Google+ hangouts are ideal for small group meetings like these.

For subscription coaching services, you're going to have to use a less personal touch. A recorded video message with a 30-second personalized introduction can help the client realize you're really interested in them, but other methods such as additional emails, webinars or audio content can be just as effective.
STEP 4 - Follow Up
Your Step 4 Goal: Keep in touch with your subscribers, keep them updated with new content whilst letting them know of new promotions and latest products for sale.

Giving your clients continuous value via new content keeps them hooked. It will also continue to help you gain new leads.
Principles To Keep In Mind For The Follow-Up Process
Content can take any format you want it to. You could send newsletters, provide blog posts or articles, give training service, make phone calls or whatever works for you. The important thing is to do this frequently but not too often – about every two weeks works best for most.
Know what people on your list want and give it to them. This might be a link to a beneficial video, website or article that you've come across. The better you know your audience's needs, the more they'll rely on you.
Your prospects trust you at this stage. It's time to give them high-commitment products and services.
Plan out your follow-up ahead of time. If you're going to offer a new product, say, six months from now, start giving away some free goodies related to that product now.
Examples Of Follow-Up Activities That Generate Income

Offer a premium version of what you offered at the back end. This "platinum" version comes with more features or is more in-depth, and accordingly garners a higher rate. The deeper it goes, the higher the rate.
Provide an online course. This can be a one-time fee, or if it's very high end you can divide the payment into three equal monthly payments. An online course gives them the ability to watch the course from home whenever they want.
Sell affiliate products. Find stuff that your customers want to buy. Be careful here; only use affiliate marketing when you're 1) sure it's high value and 2) already gained credibility and respectability from your customers.
Organize an event. You might host a seminar, either in person or online. You might do a mastermind program where you get together with clients for a weekend, maybe live-in, brainstorming and sharing strategies.
Consider a joint venture with another entrepreneur. Perhaps there's someone out there in your network that can offer your clients a related service or product and who would share the revenues with you.
You're going to have to stretch yourself to make your business work. It may all sound overwhelming, but you can plan an actionable funnel for your coach marketing plan. Start with one little piece at a time and you'll already be ahead of many of your fellow coaches.
Back To Top