About Antonella Bezzina

Hello.  I'm Antonella and creator of wahm-on-the-web.com.  This is the story of how I got here.
My life is hectic, really hectic.  We're a family of five.  My husband, 2 children - Benjamin age 8 and Ema age 6 plus my mum.  She's 85 years old and has been suffering from dementia for more than a decade. 
If you know anything about dementia, you realize how taxing it can be.  I'm her carer by day, her vigilant by night.
I started my career in the banking industry and specialized in the Advances Department.  This is the section of the Bank where people go when they need to borrow money.  My job was very demanding - from communicating and taking care of clients, to liaising with the management, to statistics and everything in between.  But I loved it.  Some clients had even become good friends and had a handful of wonderful colleagues as well.
At the Bank, I met the most humble and understanding gentleman, named Dominic and who I married six years later. 
Within a year we were expecting our first child, Benjamin.  A few months later, when Ben was just 6 months old, I realized we were pregnant again.
By then, my mum was showing the first signs of needing constant care. 
With two tiny tots and an ill mum, I had no choice but to hand in my resignation.
Boy!  Did I cry!
Overwhelmed By The Changes

So much had happened in a relatively short period of time.  That proved such a shock for me. 
From persueing a career I loved, wearing nice clothes and having my own tiny office to breastfeeding 2 kids, changing diapers, cooking and doing household chores, on top of mum's non-stop challenges.
Doing this day in day out started to take its toll on my health.  I wasn't eating properly, nor sleeping enough.  I became severely underweight.  To be honest, I wasn't even bothered to change from my pyjamas or take a shower.
I didn't feel fulfilled.  I love my family dearly but I missed my job, I missed the human interaction, I missed my social life, I missed the money I earned.  It felt as if I had that something 'solely mine' missing from my life.  A lot of insecurities started to flow in.
I had to acknowledge I had a problem that didn't know how to solve.
The Solution - Or So I Thought

A couple of weeks later, I came across an advert on the newspaper for a work-from-home job.  I thought this could be a perfect fit - earning money without having to leave my kids and my mum behind.

So, I immediately sent an e-mail and was told to attend a meeting at a luxury 5 star hotel.  During the meeting we (about 50 people in all) were given background information on a company we had to represent, its products, together with a summary of the income potential it offered.  Sounded interesting.
After filling an application form and an interview, I 'was chosen' within minutes.  Little did I know I was entering into the Network Marketing world.
The way things were explained to us, seemed so simple to implement. 
All we had to do was consume the products (some core items form part of the starter kit which you get after you pay the start up fee, together with manuals and promotional material), tell our story of how our life improved since using the products and share them with others.  Easy enough.

Yet, I found it so hard to approach people.  We were taught to believe that everyone was our prospect - family, friends, neighbours, strangers.  So, even if you simply went to the market to buy some vegetables, you should approach and talk to a minimum of say, 10 persons a day and do your best to nail them down to sign them up.
There was this constant pressure of trying to start a conversation with every Tom, Dick and Harry that happens to have the misfortune of coming your way.

I was doing everything I was instructed to do, but found it so difficult to first :- make the initial contact and then:- close the sale.  The thought of ultimately having to sell stuff to earn me an income altered my whole mindset.  I was not cut out for this line of work.

Moreover, in reality, I couldn't do the work from home.  To make that happen, I either had to bring prospective customers to gatherings at home, take the business online or both.  Stuff that I wasn't ready to do at that time.
Instead, I used to go to every appointment by bus, wasting a whole lot of time and money traveling, more often than not without making a single sale.

And the horrendous badges we were made to wear.  Oh! I found them so humiliating.

My Turning Point

I still remember very clearly, one time.  I was returning home from an opportunity meeting, (obviously wearing the badge), when a tourist traveling on the same bus as I was, started to redicule me by passing silly comments about the wording on the badge, in front of the whole lot of commuters.  I was so embarrassed, I promised myself never to have to go through that sensation again!
Feeling defeated and more miserable than ever, not to mention the few thousand pounds I had spent to buy merchandise on a regular basis, (The company's structure was set up in a tier structure - the more products you buy, the higher the margin of profit on sales), I wanted to find out what I was doing wrong.
Sidenote - I know quite a few people who have done very well and made their way up at their MLM company.  If done the right way, it can prove to be a very successful business model.  I just didn't know how to work it.

Browsing the internet, one day, I came across a free e-book on the misconceptions of traditional network marketing.  I immediately downloaded it and as soon as I started reading its first pages, everything started to make sense. 
I was doing it all wrong.  I had to offer real value to the prospect first.  That way they get to know me first, start to gain trust and only when I build rapport should I offer goods for sale. 
The business opportunity should be put forward at back-end, when a relationship with your prospective customer has been formed.
I started to view things from the prospect's point of view - it's all about what they needed not what I wanted to sell.
The book introduced me to Sitesell – a company that helps non-techie people, like myself to build a web-based business.   I had no clue what an e-business was, let alone build one of my own.  However, with its incorporated action guide it made it all do-able - supporting me every step of the way, at my own pace.

It seemed like a lot of work and it was.  Still, my mind is at rest, as whenever I get stuck I know they're just an e-mail away.  Plus, they also have a forum - a very friendly online community - where I can ask fellow SBIers any queries I have.

Best of all, I get to build my business around a subject I like, which is great, because, I enjoy doing it and doesn't feel like work.
"Chase the vision, not the money." Zappos.com CEO Tony Hsieh

Sidenote - Even though I'm now out of network marketing, I don't exclude the possibility to re-consider offering the products and/or opportunity as a supplementary source of income on my site.
A Fresh Start - A New Me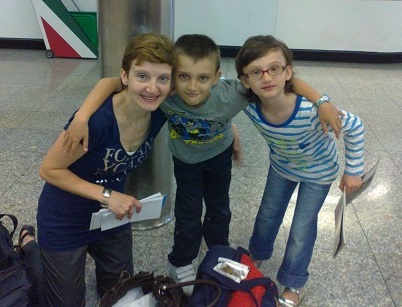 All this has changed into the person I am now and the way I look at things. 

Somehow, all the resistance that had built inside of me started to fade away.  No more negative self-talk.  No more limiting beliefs.

It's giving me the freedom to write from the heart, to try new things - experiment with different ideas.
It's enabling me to be me. I'm finding the courage to put myself out there.

Money is no longer my primary goal.
I had my setbacks and will definitely encounter more humps.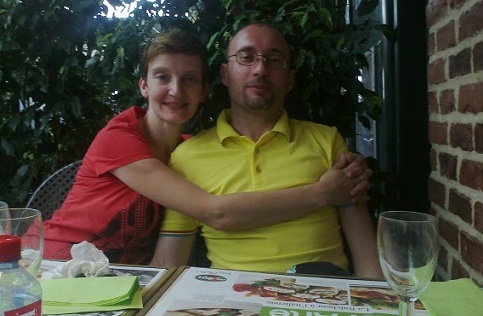 The thing is, I've come this far and the only way is moving forward. 
There's no stopping or turning back.
It's never too late to start a new chapter in life.
I am persuing my dream and you should too!

Take good care of yourself (so you can take care of others).
Antonella
---