How to Grow Your Business
(Part 2 of 2)

In Part 1 of 2 series on tips on how to grow your business, we've looked at the people involved with your business – you as the business owner, your  employees and your clients - to see where you can make improvements to both turnover and profits.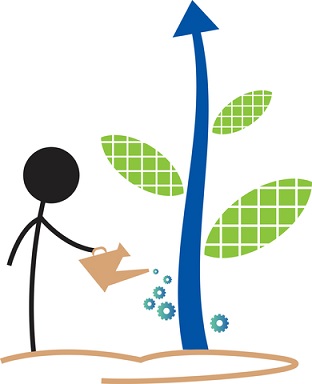 Now is the time to concentrate on how you measure your marketing qualities, your business systems and making the most of your financial figures.

Give equal importance to all of the five elements and do your best to make them all work in sync.
Updating Your Marketing Views
Old-style marketing is long gone and the modern world brings with it a total campaign that must be ongoing, educational, promotional and effective in areas that attract your customers. 

Today, part of any business's online marketing efforts definitely comprises networking on the various social media websites.  This is where the majority of traffic is right now.
 
If you're not familiar with all that's happening in the social networking arena, you can be missing out on a lot of contacts and opportunities.
Keep up with what's going on.  Spend some time (even if it's just 15 minutes a day) browsing places like Facebook, Twitter, Google +, LinkedIn, StumbleUpon, Pinterest – and see how it all works.

Then, depending on who your niche market is and where they 'mingle', select the one that fits best.  Be where your audience is and engage with them.  Listen to their needs. 
Avoid posting identical content, simultaneously, on various social platforms.  One does not fit all.  A case in point – Facebook may be ideal for the daily chit chat posts, but the same post can well be atrocious for your online reputation on say, the professional social network LinkedIn.  So, learn to differentiate between the channels.
Focus and go deep on one platform rather than joining countless online groups on several platforms and trying to keep up with all the discussions taking place.

The whole point is to work your social networking to build and grow your reputation as well as to create buzz for your business. 
Promoting your products comes only after you have developed a solid relationship with your fans.
Re-Assessing Your Current Marketing Approach
If you feel that your business has reached a point where it is stumbling slightly, it's time to revisit your marketing plan.  Then, make the most of your online abilities so you'll be able to reach your business's next milestone.
Review the way that you promote your products and services by looking at :-

•    your copywriting
•    your sales methods
•    the way that you use public relations
•    assessing your joint ventures with other companies
In addition, delve into the way you communicate your message with your prospect, whether it's an e-mail, your regular newsletter, a video, a blog post, a social media post.  Do you direct that person to take any sort of action?
There are lots of ways to entice your audience to take a step forward.  These include :-

•    a free e-book, downloadable from your website
•    a survey, to help understand your customer's needs
•    free training related to the needs of your target market
•    free 1 session consultation/coaching

Sidenote - These freebies can be offered e.g. in exchange of them giving you their name and e-mail address or as a Thank You gift to them after making a purchase from your site.
It is vital that you have a marketing funnel in place that discreetly guides your customers through an orderly process leading them to ultimately buy the goods you offer - ideally starting from low cost items going up to high-ticket pieces.

This helps you to automatically 'filter' your audience, enabling you to spend the majority of your time and energy with your most loyal clients.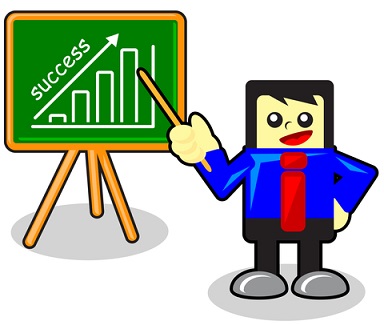 Keeping Ahead With Your Computer Systems
You wouldn't expect to manage your online business using Microsoft's older 3.1 operating system because it is so far out of date. It's essential that all of your computer systems and any other business operations are adequate and appropriate.

Where you see good progress in your online marketing activites, make sure that your computer system includes software that is used where your clients hang out over the internet.  By using the latest apps (having tested them successfully first), integrating with your customer's online activities together with your expertise will help keep your business at the forefront of any marketing efforts.

As your venture grows, you may need to hire people to assist you in this domain.  Make your systems work accurately by matching the people to the task.
You won't need a university graduate to carry out routine work like checking traffic statistics or maintenance of affiliate accounts etc, but you might require specialized staff in certain areas.  For example, you might need a qualified accountant to understand how you're going to optimize your website statistics for your business's benefit.
Additional Tip - Financial Figures
Though a lot of small business owners work hard to build their online activity, they don't analyse their results closely enough.  Understanding what is happening with your business's financial figures is really important.

For basics, you should consistently ask:-

•    What is your turnover?
•    What are your expenses?
•    What profits are you making?
•    Are you making losses? Where?
•    How much money can you divert to marketing?
•    How can your online activities maintain financial prudence?
•    What money can you allocate to investments?

By analyzing the relevant information, you will realize matters that you wouldn't have had the means to notice otherwise.
For instance, you note that your business soared in sales in one particular period - Why? Was it because you promoted a one time high-end affiliate program, you gave special offers or is your business seasonal?  You will start to see patterns.
On the other hand, you might realize that your business is registering a loss, in which case it might be time to review the feasibility of the whole venture.  That is, examine the end result after all ins and outs have been taken into consideration.

These same statistics can help you plan the cash flow of your business for the next 6 to 12 months.  They allow you to understand what, how and when to promote.  Plus, how much you can budget for e.g. PPC advertising, coaching, outsourcing.

As you will be following any particular financial variations, you'll be able to change and adapt to the marketplace to your business's advantage.

You can get started by simply inputting the data yourself on an Excel worksheet, for example.

Pulling It All Together
So what makes up your business?

•    You
•    Your team
•    Your clients
•    Products and services you offer
•    Your marketing
•    Your systems
•    Financial controls and statistics

By applying all of the components that master your business and combining them with the spirit of an online savvy entrepreneur, what are the next steps you're taking to grow your business?
Back To Top
Return from How To Grow Your Business to Homepage