How to Hire a Virtual Assistant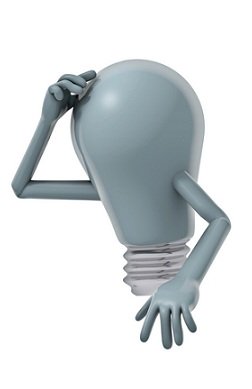 Having decided to hire a virtual assistant, you now start wondering how to go about hiring one.
It sounds like such a monumental, difficult step - to find someone to assist with your everyday tasks and special projects. This process doesn't have to be difficult, though!
Just follow these hints and suggestions on how and where to locate and hire a reputable and trust-worthy virtual assistant (VA) and you will be on your way to becoming more productive as a small business owner.
There are various pluses to hiring a virtual assistant. Read about these in The Benefits of Hiring a Virtual Assistant.

Selecting The Right Virtual Assistant For You

When submitting your job posting on the relevant websites (a few are mentioned below), be very clear on your needs and expectations. A tip here is to use short sentences for easy understanding and to cut down on errors.
You will then start receiving proposals. NEVER accept the very first person, immediately, no matter how desperate you are for a project to be completed. It is important to take your time, examine carefully your applicants and make the selection from there.
It is not necessary to interview every single applicant. Go through the submitted proposals and eliminate straight away those who obviously do not fit your requirements. From there, filter the remaining applicants and choose the best few, say 3 - 5. Interview those shortlisted candidates. If you're not impressed with the outcome and feel that you have not found the VA you're looking for, you can always interview others.
To help you during the interview process, prepare some pre-determined questions which you ask each applicant. It is important to make notes and/or remarks throughout the interview so that you can review them later to compare one to the other.
While interviewing, it is imperative to lay out your working style, the techniques to be used, his or her responsibilities and any other expectations you may have. Particular areas you may want to look out for are their feedback, their enthusiasm, politeness and willingness to start.
After you narrow down your selection to one, or perhaps even two, give them a simple task as a test run. Here you will see whether they follow directions, maybe even offer suggestions and whether they finish the assigned job by your designated deadline.
When you select the VA that fits you best, allow some time for your assistant to get used to your system. Just like when you hire any new employee, there is definitely a learning curve and patience is necessary. This does not mean, though, that you have to babysit your VA. Instead, trust the process as this is how long-term relationships are built.
Locations To Find Virtual Assistants :-

Some of the popular websites include :-

• oDesk.com
• Freelancer.com
• Elance.com
• Guru.com

Other places you can visit are VA organizations. They normally have large databases of Virtual Assistants. And they have a code of ethics that they must adhere to. Plus the organization usually offers ongoing training to the VAs to improve their skills. Some of them even require VAs to go through some sort of certification to ensure that they have the skills needed to be a part of their organization.
One example is IVAA.org – International Virtual Assistant Association.
To find such organizations on the internet, simply go to Google or any other search engine and type in virtual assistant organizations, ideally in inverted commas (so as to be more specific) – just like the image below.

There is also VAnetworking.com which is a network, offering resources for both virtual assistants and for people looking to work with VAs.
Another good option is to go through the LinkedIn website.  All you need to do is log in and enter 'virtual assistant' into the search box.  As you type, you will notice drop down suggestions to help you further in your search. This is what it will look like:-  


The Advantage Of Choosing A Virtual Assistant In Another Time Zone

An assumption that people make when choosing a virtual assistant is that they need to select a person/s in the same time zone as theirs. When actually, you can hire a VA from across the globe and make the time-difference work in your favour.
A case in point - you can delegate a task last thing in the evening, the VA works on it during the night and you'll have it ready in the morning.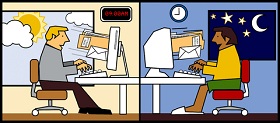 Remember, when it's time for you to sleep late in the evening, it will still be morning for some on the other side of the world.
Hints To Keep In Mind :-

Start with low-end tasks – such as items that do not need your creativity and which you don't like doing. Also, go for tasks you have been postponing for long.
Ask for a summary of what you're requesting to confirm that your task has been understood.
Always request feedback - after the job has been rewarded and daily, whilst the project is under way.
Send one task at a time, with short deadlines. Dissect a big project into chunks.
Let go of the fear of losing total control of your business and ease a little on wanting to do everything perfectly yourself.
Doing this will also help you get into the concept of effective communication and delegation.
Whether you choose to hire a virtual assistant or outsource some other work, you are actually becoming more effective with your time so you can focus on the things that you do best in your business.
Back To Top
Return from Hire a Virtual Assistant to Home Page
Return from Hire a Virtual Assistant to Outsourcing