Good Quotes To Connect With
 Fans On Social Media

After we briefly went through where, how and what to post to engage with your fans on your different social media accounts, hereunder you will find a list of 50 good quotes to help you get started.

Remember to connect frequently and consistently.  Obviously not just quotes but also informational and solution providing material that your community will appreciate such as articles, videos, pdfs and links.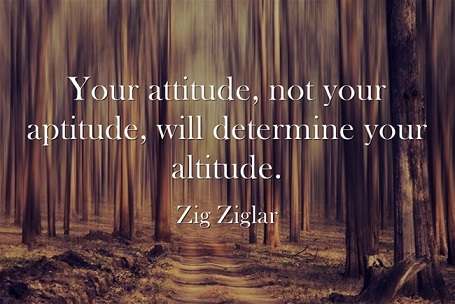 Make it fun, make it intriguing. 
And don't forget to post some personal life episodes every now and then, even if it's just a picture of your pet keeping you company whilst working on your computer.  That shows the real you in your everyday life.

Just make sure that whatever you post fits with the network of contacts you have on the social media site you're posting on.  You can very well supply a picture of yourself having your hair done on Facebook but would definitely look less professional if posted on LinkedIn.

If you like the images posted on this page and you're technically challenged (like myself), let me show you exactly what I did.  It's very easy and best of all, it's free. 

Just follow these 4 simple steps :-

1. Click on this link – it directs you to a website called quozio.com
2. Enter your quote and Who said it? in the space provided.
3. Press Go.
4. Select the background style by clicking on your preferred one.  Try several and see which is the most suitable.  There are 28 different styles to choose from.

You can also create your own quote.

After you finish, you can Pin It on Pinterest, post on Facebook and/or e-mail it.

Sidenote - To be able to save on your computer, press the right hand side of your mouse on the image. Click on Save Picture As – give it a name and press Save (applicable for Windows).

List of 50 Quotes starts here :-

"The way to get started is to quit talking and begin doing." – Walt Disney

"Always bear in mind that your own resolution to succeed is more important than any other one thing." – Abraham Lincoln

"Action eradicates fear.  No matter what you fear, positive, self-affirming action can diminish or completely cancel that which you are fearful of." – Mark Victor Hansen

"Any fool can criticize, condemn and complain and most fools do." – Benjamin Franklin
"The great thing in the world is not so much where we stand, as in what direction we are moving." – Oliver W. Holmes

"Good leadership consists of showing average people how to do the work of superior people." – John D. Rockefeller

"Resolutions only require words… but results require action." – Anthony Robbins
"It's not what we do once in a while that shapes our lives.  It's what we do consistently."  – Anthony Robbins

"If you really want to do something, you'll find a way.  If you don't, you'll find an excuse." – Jim Rohn
"Our prime purpose in this life is to help others.  And if you can't help them, at least don't hurt them." – Dalai Lama

"Do not let the behaviour of others destroy your inner peace." – Dalai Lama

"If you have only one smile in you give it to the people you love." – Maya Angelou
"Logic will get you from A to B; Imagination will take you everywhere." – Albert Einstein

"Always be a first rate version of yourself instead of a second rate version of somebody else." – Judy Garland

"It's not good enough that we do our best; sometimes we have to do what's required." - Winston Churchill
"Entrepreneur is not a job title.  It is the state of mind of people who want to alter the future." – Guy Kawasaki

"Pick battles big enough to matter, small enough to win." – Jonathan Kozol

"The greatest mistake we make is living in constant fear that we will make one." – John C. Maxwell
"Run when you can, walk when you have to, crawl if you must, just never give up." Dean Kamazes

"Make a total commitment to your company, your job and your career.  Uncommitted people have no future." – Brian Tracy

"If opportunity doesn't knock… build a door." – Milton Berle

"The more you know the less you need to say." - Jim Rohn
"Most great people have attained their greatest success just one step beyond their greatest failure." – Napoleon Hill

"Remain calm in every situation because peace equals power." – Joyce Meyer

"One can choose to go back toward safety or forward toward growth.  Growth must be chosen again and again; fear must be overcome again and again." – Abraham Maslow
"The smallest act of kindness is worth more than the grandest intention." – Oscar Wilde

"If you are not willing to risk the unusual, you will have to settle for the ordinary." – Jim Rohn

"We would accomplish many more things if we did not think of them as impossible." – Vince Lombardi

"The shortest way to do many things is to do only one thing at a time." - Sydney Smiles
"I hire people brighter than me and then I get out of their way." - Lee Iacocca

"If you want children to keep their feet on the ground, put some responsibility on their shoulders." – Abigail Van Buren

"The weak can never forgive.  Forgiveness is the attribute of the strong." – Mahatma Gandhi

"Your mind will answer most questions if you learn to relax and wait for the answer." - William S. Burroughs

"What we need is more people who specialize in the impossible." – Theodore Roethke

"The best way to be missed when you are gone, is to stand for something while you are here." – Seth Godin

"Whatever you do in life, surround yourself with smart people who'll argue with you." – John Wooden

"What you do today is important, because you are exchanging a day of your life for it." – Author unknown

"Sometimes good things fall apart so that better things can fall together." - Marilyn Monroe

"Anger is an acid that can do more harm to the vessel in which it is stored than to anything on which it is poured." - Mark Twain

"Trust yourself.  You know more than you think you do." – Benjamin Spock

"One sure-fire way to stay creative : force yourself to learn something new." - Harvey Mackay

"The only man who makes no mistakes is the man who never does anything." - Theodore Roosevelt

"When your desires are strong enough you will appear to possess superhuman powers to achieve." - Napoleon Hill

"Just as our eyes need light in order to see, our minds need ideas in order to conceive." – Napoleon Hill

"The greatest accomplishment is not in never falling, but in rising again after you fall." – Vince Lombardi

"A goal properly set is halfway reached." – Zig Ziglar

"The first step to getting the things you want out of life is this : Decide what you want." - Ben Stein

"Leaders must be close enough to relate to others, but far enough ahead to motivate them." - John C. Maxwell

"Your big opportunity may be right where you are now." - Napoleon Hill

Click here for more good quotes.
Back To Top